Surprise! CA Bar Doesn't Takes Moral Character Applications Very Seriously
Surprise! CA Bar Doesn't Takes Moral Character Applications Very Seriously
To be clear, I am being entirely sarcastic when I say "Surprise."
I just received the Moral Character Questionnaire for a friend who is applying to take the California Bar Exam this summer.  By way of background, the Bar is required by statute to assess the moral fitness of Bar applicants.  They of course don't want to admit any applicants that may further impugn the reputation of lawyers in California.
To that end, each applicant must submit an Application for Determination of Moral Character which costs a whopping $500.  The application asks the standard "have you ever been convicted of a felony" questions.  In addition each applicant is required to submit a handful of names of people who can attest to the applicant's moral fitness.
Here comes the part where it becomes obvious that the Bar doesn't put a whole lot of effort into this.  Below is a photo of the questionnaire I received along with the return envelope that was provided.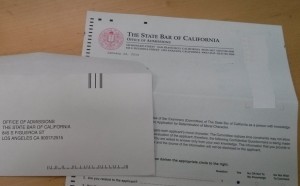 Note that the envelope requires postage.  Seriously?  Who has postage for snail mail anymore?  Beyond that, how many of these things does the Bar send out per applicant?  I can't imagine that it exceeds ten.  Ten pre-paid envelopes would cost a whopping $5.00 or 1% of the application fee.  Given the lack of postage, I bet at least half of the people who receive these don't even respond.
If that were not silly enough.  When I went to put the questionnaire into the provided envelope, I discovered another nugget of joy.  The damn questionnaire is too big for the provided envelope.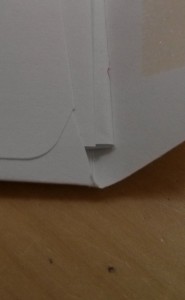 How many years have they been doing this?  Has the Bar not noticed the problem when they receive these envelopes returned back to them?  Maybe no questionnaires are ever returned, or maybe the Bar doesn't read them.
The level of intellectual sophistication demonstrated by the Bar is mind blowing.  I sure hope they put more effort into their other endeavors.